Australian Made, Certified Natural Pure Castile Wash, Shampoos and Cleansers
Our incredible, Australia-made 100% Pure Castile Liquid Soap, Washes, Cleansers and Shampoo's are made only from Australian-grown Premium Cold-Pressed Extra Virgin Olive Oil, with no palm or coconut oils – making them the gentlest and purest natural washes you can use for any skin type. 

Our Castile Washes are free of chemicals, artificial fragrances, colourings and foaming agents. Handcrafted and slow cooked our washes are true, artisan castile washes that are incredibly rich & moisturising and perfect for irritated skin, dry hair or scalp, or those sensitive to chemicals.

We started making castile washes for our own babies, now our range has grown to include shampoo and washes for new and soon-to-be mothers and for the entire family.
OUR CUSTOMERS SAY IT BEST...
GREAT ON EXTREMELY DRY, SENSITIVE SKIN
⭐️⭐️⭐️⭐️⭐️
I've only just started using this with the Pohnpei sponge. It has replaced my regular Adelaide-made, all natural, honeycomb soap which although wonderful does not assist my skin during the SA winters. This wash feels and smells great. Very happy.

Emma
A PLEASURE TO USE
⭐️⭐️⭐️⭐️⭐️
After suffering a life of eczema and dermatitis it is great to find a product I can use on my hair and body that leaves me feeling great.

Margaret
LOVE, LOVE, LOVE!
⭐️⭐️⭐️⭐️⭐️
Love this product I have been using for my baby's bath time and hair and honestly would never use anything else. This stuff is amazing and love that it's so natural and pure.

Emily
GREAT FROM HEAD TO TOE
⭐️⭐️⭐️⭐️⭐️
The name says it all. Great for using head to toe and very gentle on my face as well for removing any makeup. Used in conjunction with the beautifully soft Pohnpei Sponge it cleans with no harshness and leaves my skin feeling wonderful.

Veronica
FINALLY FOUND RELIEF
⭐️⭐️⭐️⭐️⭐️
After a rather nasty skin irritation I have finally found relief with Four Cow Farm's Castile Hair & Body Wash. On first use I thought wow, my skin feels really clean. No irritation, my skin stays hydrated and feels lighter. Skin feels smooth and soft, no more tingling or burning, no more hiding sores and rashes, I am so much happier. Highly Recommended!!

Jennifer
AN AMAZING DIFFERENCE
⭐️⭐️⭐️⭐️⭐️
We absolutely love these products. The difference in our hair is amazing and was obvious from the first wash. It is worth noting that it will take your hair a few washes to fully detox and adjust but that it is neither a difficult nor time consuming transition. Even better, is knowing that we are making a positive decision environmentally as well.

Catherine
WHAT MAKES OUR WASHES SO SPECIAL?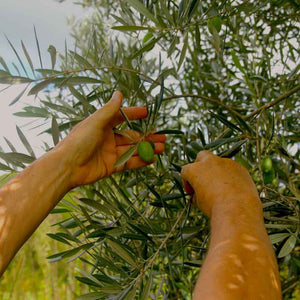 100% Extra-Virgin Olive Oil
Our pure castile washes are made from ONLY Australian-grown extra virgin cold-pressed olive oil. That's the very highest foodgrade quality of oil available, one usually used on salads and in food.

Our olive oil is sourced from farms right here in Australia. We don't use any palm or coconut oils which can be harsh on sensitive skin.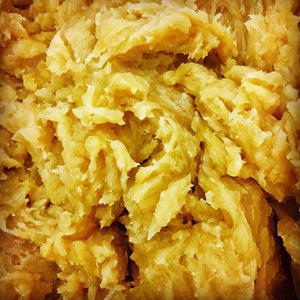 Luxuriously Gentle
Our castile wash is super-fatted. That means that extra olive oil is added to the soap (more than necessary). That creates a super-soft and velvety soap, which is extra gentle on the skin and scalp.

They're cooked for over a week. Yes, over a week! That means that they're luxuriously gentle as the longer a soap is cooked, the gentler and more moisturing it is.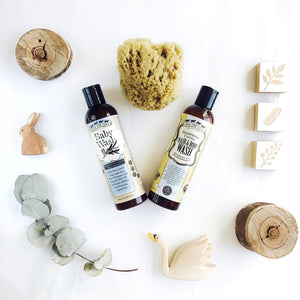 They're Simple by Design
Each of our castile washes has only four ingredients. Just four! They're so special that no additives or fillers are used. They are slightly alkali which makes them excellent cleansers.

Each castile wash is made to focus on its key ingredients plus the herbal extract or essential oil used. Less is definitely more when it comes to a true castile wash.