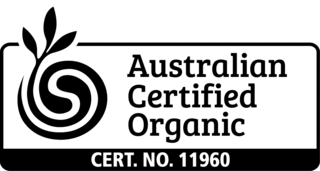 Australian handmade skincare, from our family farm
Made on our family farm
Our family farm is located on the beautiful Sunshine Coast hinterland region of South East Queensland. We source the finest natural & organic ingredients from growers we trust and handcraft all our skincare right on our farm to this day. All our products use 100% recyclable packaging and are made using 100% green energy.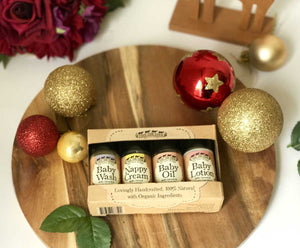 The Perfect Gift
We know choosing the perfect gift can be difficult, especially when everything in our range looks so good :) So, we've put together specially curated kits and sets that make incredible gifts for any occasion.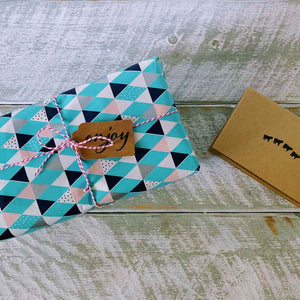 Old Fashioned Gift Wrapping
Make our natural handcrafted skincare the perfect gift with our old-fashioned gift wrapping. Lovingly wrapped with quality wrapping paper and cord plus a tag and personalised, hand-written note all included in one flat fee. Just add the option to your order at checkout and leave the message you'd like us to include.
The Perfect Handcrafted Gifts | 100% Natural & ORGANIC



HUNDREDS OF ⭐️⭐️⭐️⭐️⭐️ REVIEWS!
⭐️⭐️⭐️⭐️⭐️

I've been suffering from mild exfoliative cheilitis (sore, peeling skin, extremely dry) on my lips for about 3 years, with no rhyme or reason. My dermatologist said that it could potentially heal on it's own or could take a lifetime, and prescribed a steroid ointment which I reluctantly used for a while. I read a study in a medical journal about the healing potential of calendula for this condition, ordered Four Cows Farm Remedy, and 8 weeks later I'm cured! This balm is incredible. I'm obsessed.

Britt
⭐️⭐️⭐️⭐️⭐️

I noticed instant relief for my Dermatitis, where everything that my Doctor prescribed didn't work. As I have Autoimmune problems with all smells, etc, the Calendula Remedy was perfect & pure.

Natalie
⭐️⭐️⭐️⭐️⭐️

The Calendula Remedy has been a magic cure for my itchy dry hands. A friend gave me a generous scoop from her jar after claiming it would cure all my problems. After using it for just one day I purchased my own jar. The irritating itch was soothed instantly and within a few days my skin was healthy once again. Thank you Four Cow Farm ❤️

Jodi
⭐️⭐️⭐️⭐️⭐️

This product really worked in clearing some infected eczema I had. I used it together with calendula body wash and tea tree remedy. Also use it around neck chin are when it's very itchy love this product thank you!

Macha
⭐️⭐️⭐️⭐️⭐️

I purchased calendula remedy to take away redness and deeply moisturise my sun damaged skin. Especially on my chest and shoulders where I have many rough bumps. The product works really well I have noticed a big improvement in a very short time. Spreads well after showering while skin is slightly warm. Great product 👍

Janet
⭐️⭐️⭐️⭐️⭐️

I suffer with eczema, especially in the winter months, and have had some really stubborn patches on my wrists and forehead for months. I've tried a lot of different products, but none of them have had much effect, until I ordered your Calendula Remedy. Within a few days of applying it twice a day, both areas have softened considerably, and most of the redness is gone - as well as the unbearable itch. Thank you so much!

Verity
⭐️⭐️⭐️⭐️⭐️

My baby's dreadful eczema is finally settling! Within days of using this remedy the underlying inflammation was gone. After 2 weeks, his skin hadn't looked so good in months! I know I could've used steroid creams to clear it sooner. We've tried them, and it just keeps coming back, but you can't use steroids for an extended period and I'm not comfortable with them anyway. I didn't just want to clear the skin, I wanted to nourish and protect it and this remedy is doing that! It is the most natural and effective stuff I've found and I'm so happy with it, as is baby!

Cassie
The Perfect Handcrafted Gifts | 100% Natural & ORGANIC